You can buy a JPay Tablet for your incarcerated loved one. However, you can also fund their media account so they may buy the JPay Tablet and content, such as music, movies, TV and games.
Not all content is available at all agencies.
Note that a JPay Tablet and JPay Player are the same; we recently renamed player to tablet but some older references to player remain.
From the home screen after login, select the incarcerated individual then select Media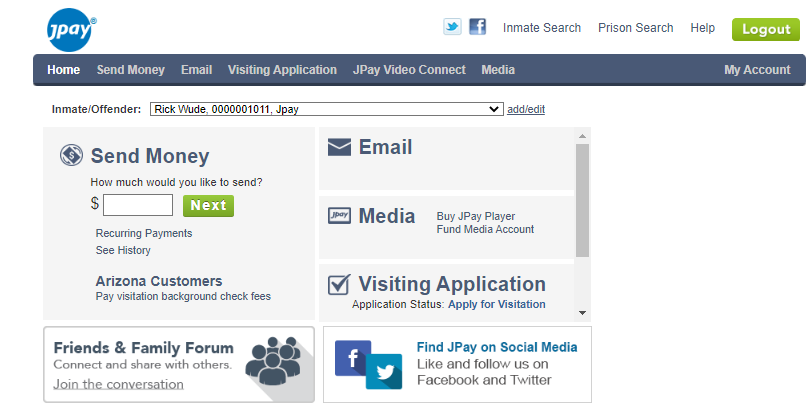 Select Buy a JPay Player then click the Buy Now button.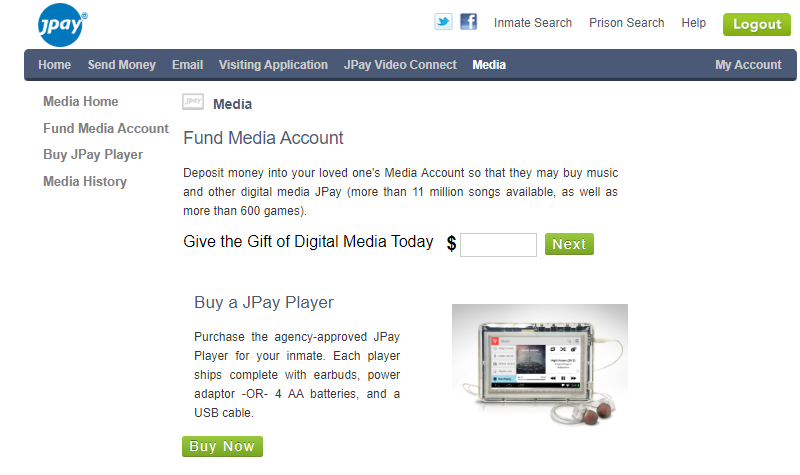 Select the player then click Continue. Enter your payment information, then click the Submit button.
The order will begin processing and delivery is estimated to be within 45 business days based on availability and facility schedules.