Before sending email, photo attachments, eCards, Snap n Send or Videograms you must purchase stamps.
Select you incarcerated individual.
To buy stamps
On the JPay home page, on the Navigation menu, click Email.

On the Compose page, on the Email menu, click Buy Stamps.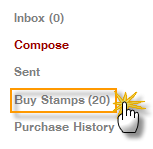 On the Buy Stamps page, select the stamp package you want and click Continue.
Choose your payment method by selecting a previously saved card from the Select card list, or click Use a new credit/debit card to use a new card (you will be prompted to add billing information for the new card). Then click Continue.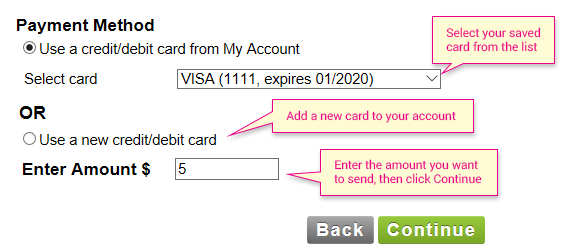 In the Payment Verification box, click on the text, JPay Email/eMessaging Terms of Use to read them. Then select the checkbox acknowledging you have read and agree to JPay's eMessaging Terms of Use.
In the Payment Verification box, confirm the payment information is correct then click Buy Stamps.
Note that stamps you purchase can only be used at the incarcerated individua's agency. If you have another individual you wish to communicate using EMail you will need to select their agency and name and purchase stamps for that agency. Stamp balances can not be transferred between agencies.
You can purchase stamps for any agency but in order to use them for Snap n Senyou must use the JPay apps as this function is not available on the JPay.com website