You can fund an incarcerated individual's so that they can pay for a JPay Player, music, stamps, as well as print outs of pictures and statements, etc. (if available at their facility).
Not all services are available for all facilities. To know what services a facility allows go to the Availability and Pricing page and search for the facility you want.
Make sure you have selected the correct individual for the service you want. On the JPay home page, in the Inmate/Offender list, select the person you want.
Make sure you are logged in to use the JPay services
On the JPay home page select Media. Enter the amount you wish to deposit, then click Next.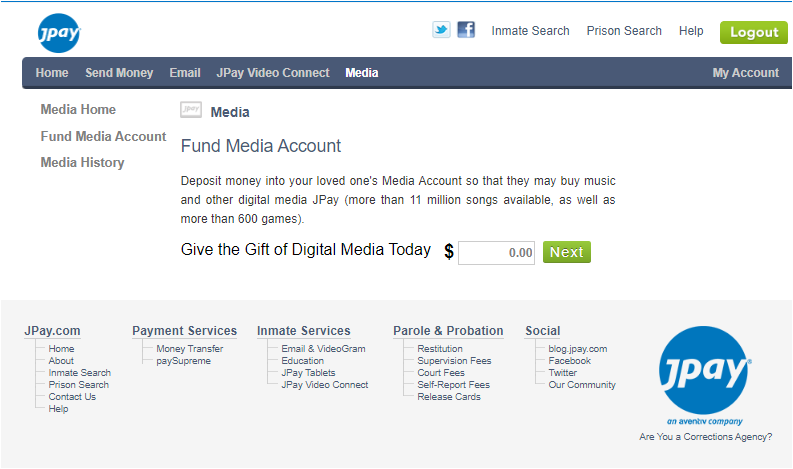 Confirm the incarcerated individual then click Continue. Confirm amount and select Continue.
Verify your payment information, read and agree to the terms of service and click Submit