You can change your email address any time you want. However, please remember that changing your email address will also change your user ID to the new email address.
To change your email
On the JPay home page, on the Navigation menu, click My Account.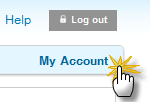 On the My Account menu, click Email Preferences.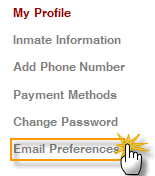 On the Email Preferences page enter your new email twice, then click Update.